The almighty UCAT Bundle is the holy grail of UCAT preparation. You'll get access to all of our UCAT support to help you get the score you need for medical school.
Yours for $746 $449.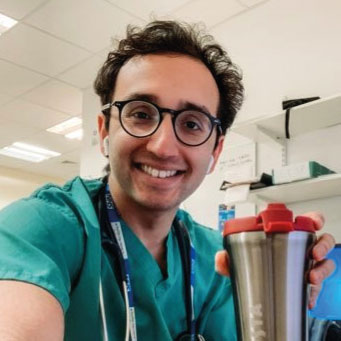 "This bundle includes EVERYTHING you need to help get you through the UCAT at a super discounted price. I hope you enjoy it!"
For $449, the UCAT Bundle gives you access to everything 6MED have to offer on the UCAT test. You'll get a place booked on our incredible Crash Course (did we mention we run the best UCAT courses in the world?), the super-flexible UCAT online course, the intelligent UCAT.Ninja™ question bank and our UCAT workbook (basically a UCAT bible). All with a gigantic discount.

UCAT Bundle In A Nutshell
We know you're busy. So here's the essential information about the 6med UCAT Bundle.
The course runs from 10AM – 5:30PM AEST on weekends from May to July. You can check what dates are available by clicking here.
The course was created, with love and a whole lot of experience after running these for many years, by expert medics who understand the exam inside out.
The course schedule ends up with us all spending around 1 hour 30 minutes on each section of the UCAT, along with practice questions throughout the day.
Our experienced instructors (all current medical students) make sure that everyone's clear on how to tackle the questions using the best strategies.
We've been running these courses for over six years and have nailed the format. We promise you'll leave the course feeling much more confident about your upcoming UCAT test.
UCAT.Ninja™ was crafted by love more than a couple of years ago. The smart platform takes you through all aspects of the UCAT exam. You can get started with the comprehensive notes for each section, then move on to working through the thousands of practice questions (each with fully worked solutions). You'll have full access for 12 months, along with some mock papers to really test yourself!
If you can't attend a UCAT in-person course, or just want some extra content to work through in order to get the score you need, the UCAT Master Class is THE option for you.
The workbook is one of our most complimented features. It takes the form of a gigantic, 300-page A4 tome of knowledge. You'll get the workbook as an e-book.
Begin today and watch your score skyrocket.
All of our resources and courses are created and led by tutors who have recently gone through the process and passed with flying colours. We've helped thousands of students with their UCAT exam. Will yours be next?