Ninja by name, Ninja by nature. We teach you the art of the UCAT through our painless preparation course and cutting edge question bank. 
UCAT.Ninja™ takes the pain out of your UCAT preparation. How? Our team of amazing medical school students created the perfect approach to preparing for the UCAT. Through teaching top techniques to every section of the test, to tackling 2,300 practice questions and 2 full mock exams, we know you'll be confident taking on the UCAT.  
UCAT guides, question banks and mock exams, UCAT.Ninja™ has it covered. Our crack team of medical students created an online UCAT course to help you smash all 5 sections of the UCAT. You have unlimited access to the website through a subscription service, which includes our 5 hubs. Each hub was written and designed by our medical student team to cover all sections of the UCAT in depth. We teach you the best techniques to tackle UCAT questions and after these tutorials, you'll be ready to take on our UCAT practice questions. Those feeling super keen can prepare for the real thing using our custom UCAT mock exams under timed conditions. We really do have it covered. For more information, check out the UCAT Ninja website (www.ukcat.ninja).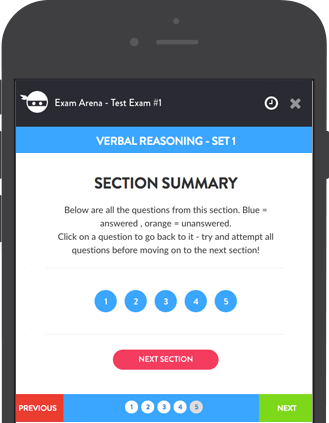 Fancy a one-day UCAT Crash Course that equips you with all the necessary tools to smash your UCAT? Well hurry, our 2021 UCAT Crash Courses are now open for booking. Read on to learn more about the course or even about us.
We're a friendly company run entirely by medical students. We provide amazing one-day UCAT courses, online courses and question banks.
At 6med, we aim to equip you with the best preparation courses in the world and we strive to make the experience enjoyable for ourselves and you! 

We've got a classroom course, an online question bank and loads of free resources. How does that sound?