So you have decided to study medicine
There's a lot to consider when first applying to medical school: course duration, teaching style, undergraduate/graduate courses, prerequisite degrees, marks, and experience, and of course the location of the school.
This guide will help you break down the options available to you in Australia and New Zealand (of which there's about 23) so that you can apply for the schools you would most like to go to and are most likely to get accepted to. Before we whip out the facts, it's important to clarify that whether you get your first or last choice school, you'll come out with essentially an equivalent qualification.
It's up to you to make the most of your journey through medicine. At the end of the day, I'm sure you'll be an excellent clinician regardless of your university – now, let's tuck in.
There are various modes of transporting the information from textbooks, YouTube videos, lecturers, tutors, peers, patients, and more into your head. That is to say, different medical schools deliver content in different ways – but they mostly fall into one of several teaching styles:
Traditional Medical Schools
Traditional medical schools usually split up the course into pre-clinical and clinical years.
During your pre-clinical years (usually 2 or 3), you'll learn biochemistry, anatomy, physiology, and pathology, and through this, you'll develop your fundamental understanding of the human body and what can go wrong with it.
This is to prepare you for your clinical years – another 2 or 3 years of hospital and other clinical placements, and relevant clinical learning. Examples include the University of Western Australia and the University of Otago.
Integrated Medical Schools
Integrated medical schools are just that – integrated clinical and foundational learning. Integrated medical schools introduce clinical learning much earlier (sometimes even from the first year) in the course, and often teach anatomy, physiology, etc.
Integrated medical schools often deliver information through the PBL system, detailed below. Examples include Curtin University and Western Sydney University.
Problem-based learning (PBL), or case-based learning (yep, CBL), is a system of teaching medicine whereby content is taught in small, tutor-led groups, through analysing and studying clinical cases. This is usually incorporated in learning by system too. For example, a few cases on the renal system, a few cases on the cardiovascular system, etc.
There are various ways you could get involved in medicine:
Undergraduate medical degrees are those in which you do one discrete course, and at the end of it, you're ready to start your internship. These are typically 5–6-year Bachelor of Medicine, Bachelor of Surgery (MBBS or BMBS) courses.
There are 21 medical schools in Australia and 2 in New Zealand (see tables below). 
School
State/Territory
Australia National University
Australian Capital Territory
Sydney Medical School




New South Wales
University of New South Wales
Western Sydney University
University of Wollongong
University of Newcastle/University of New England
University of Notre Dame
Macquarie University
Bond University

Queensland
Griffith University
James Cook University
University of Queensland
University of Adelaide
South of Australia
Flinders University
University of Tasmania
Tasmania
Melbourne Medical School
Victoria
Monash University
Deakin University
University of Notre Dame
Western Australia
University of Western Australia
Curtin University
Medical Schools in New Zealand
University of Auckland
University of Otago
Graduate medical degrees are typically Doctor of Medicine degrees (MD) – although you can apply to most undergraduate MBBSs after having done an undergrad. To apply for a graduate medical school, you must've completed a bachelor's degree and maintained a certain GPA.
In addition to this, most graduate courses require you to sit the GAMSAT – the graduate version of the UCAT – and to complete an interview.
Some universities, such as the University of Western Australia, offer a 'direct pathway' to graduate medicine. This means that you sit the UCAT, do an interview, and submit your ATAR/NCEA to apply for an undergraduate in any field you choose, followed by a guaranteed place in the graduate programme.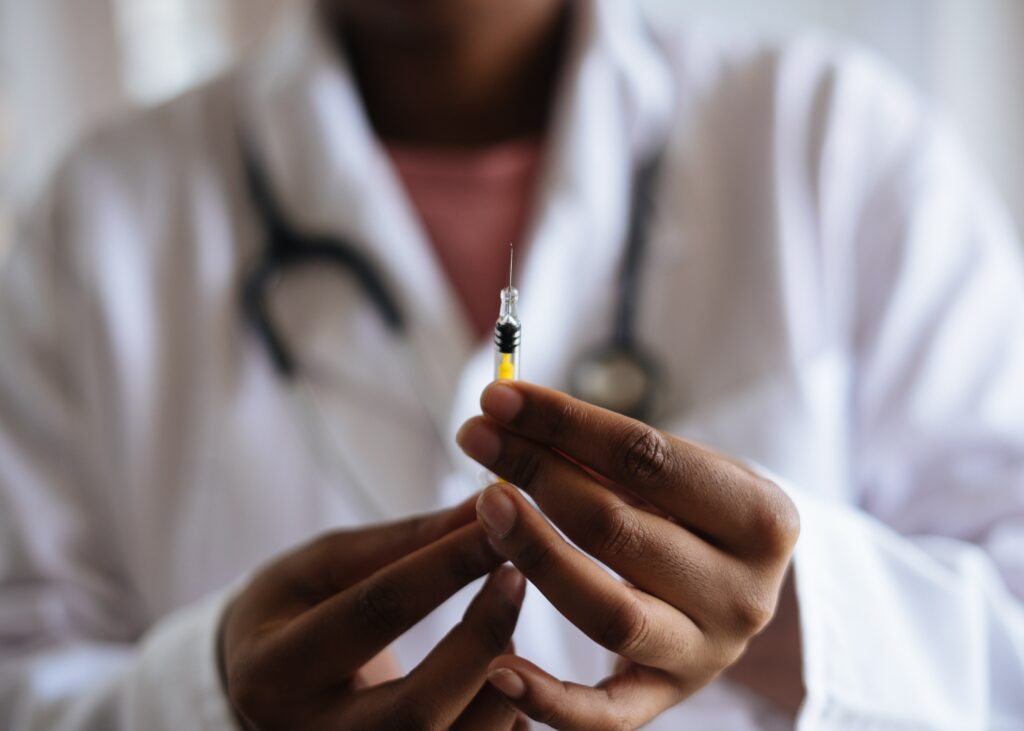 Some medical schools require you to complete a foundation year of health and/or biological science before applying to the medical degree itself. An example is the University of Otago, New Zealand. This is done along with the UCAT and an interview.
Degree courses related to medicine
There are many pathways into medicine and the field of health sciences in general. Courses in pharmacy, physiology, anatomy, biomedical science, and more are options both as alternatives to medicine and as great pathways for undergraduate study before applying to graduate medicine. Courses such as these are offered all over Australia and New Zealand, and more information can be found on each university's website.
There are 9 schools of dentistry in Australia (see table below) and just 1 in New Zealand (University of Otago). Studying dentistry comes in the form of undergraduate Bachelor of Dental Surgery degrees, which are typically 5 years long, and postgraduate Doctor of Dental Medicine (DMD) degrees. 
University
State/Territory
Sydney Faculty of Dentistry (graduate entry)

New South Wales
Charles Sturt University
Melbourne Dental School (graduate entry)

Victoria
La Trobe University
University of Adelaide
South Australia
University of Queensland

Queensland
James Cook University
Griffith University
University of Western Australia
Western Australia
Minimum entry requirement & uAC application process
Your big two admissions tests are the UCAT and the GAMSAT, for undergraduate and graduate entry into medicine respectively. It's the same for dentistry. Depending on whether the university you're applying to has an undergraduate, graduate, or a foundational medical course, the required test will be different.
In most cases, you will want to take the UCAT in your final year of high school, and the GAMSAT one or two years before the beginning of your graduate degree. More info on both of these can be found on the 6med website.
A few universities don't require an admissions test at all. Some can be applied for with the MCAT (North American medical admissions exam).
There are 3 types of medical interviews in Australia and New Zealand. The most common by far is the MMI.
Cost of studying medicine
For Australians and New Zealanders, you pay domestic rates no matter which of the two countries you're in. Brilliant. Undergraduate course costs per year in Australia are around the $9000 to $11,000 mark, with postgraduate costs being fairly similar. Every university has their fees on the course page, so check out the website of the medical schools you're thinking of applying to for more information on each course.
If you're an international student, it's a very, very different story. Again, check out the website for more information regarding the ballpark fees you're looking at.
Medical school rankings in aNZ
The vast majority of patients you will encounter in your life as a medical practitioner couldn't give a heck which university you went to. They care about how you deal with them, and how well you do your job. Which university you went to for medicine in Australia and New Zealand matters even less than it does for other courses. Some universities have not been ranked yet as there is not enough data.
Universities are compared in their student satisfaction, employer satisfaction of graduates, the likelihood of getting into the speciality you want after graduating, and earnings after graduating – but really, the fact that you're studying medicine is already a fairly strong predictor of your satisfaction, salary, security, and quality education. If you're in it for the right reasons.
If you still want to ponder over the rankings of the various Australian and New Zealand universities, click here. I'd advise you to focus more on the right medical school for you, rather than rankings.
UCAT Score Usage and importance
The UCAT is used at the following universities in Australia and New Zealand: 
Universities differ in how heavily they weigh the UCAT in your application. Medical schools will split up your application into your UCAT/GAMSAT, ATAR/NCEA/GPA, and your interview performance. Every university gives a different weighting to each section – that is to say that essentially, they care more about one score than another. Often, applicants are offered an interview based on their UCAT score, or their UCAT and ATAR score together. Read on here for more information on UCAT scoring and results. 
Here is a comprehensive summary of the weighting given to the various elements of application at each university in Australia and New Zealand:
University
Interview Offer Weighting
Placement Offer Weighting
Adelaide University Medicine
20% UCAT
20% UCAT
40% Interview
40% ATAR
Auckland University Medicine
15% UCAT
15% UCAT
25% Interview
60% GPA
Charles Darwin University
10% UCAT
10% UCAT
90% ATAR
Curtin University Medicine
40% UCAT
(to get an interview)
Weighting not given
Flinders University Medicine
10% UCAT
10% UCAT
90% ATAR

Monash University Medicine

33% UCAT
33% UCAT
33% Interview
33% ATAR
Newcastle University Medicine
100% UCAT
(to get an interview)
Interview + PQA

University of New South Wales

33% UCAT
33% UCAT
33% Interview
33% ATAR
Otago University
Threshold
GPA
University of Queensland
Not given
Weighting not given
University of Tasmania
Threshold only
ATAR

University of Western Australia

33% UCAT
33% UCAT
33% Interview
33% ATAR
Western Sydney University/ Charles Sturt University
100% UCAT
(to get an interview)
UCAT + Interview
(greater emphasis on interview)
Minimum Age requirements for medicine
In general, applicants to Australian universities have to be at least 16 years of age by the 1st of March of the year of admission. This may vary from medical course to course, especially because of varying course structure – you may be too young to deal with wet labs and that sort of thing. So, if you're a bit ahead of the game age-wise, make sure you ring, email, or visit your prospective medical faculty to ask about their age requirements before applying.
University Prospectus and what to ask at open days
Some key bits of information to get a hold of for every university you think about applying to:
I sincerely hope this gave you a sip from the cup of knowledge regarding studying medicine in Australia and New Zealand. Do your research, go to your open days, call your faculties, and ask other people about their medical degrees, because the more informed you are, the more equipped you'll be to choose the right medical school for you.
In the end, the most important thing is that you're passionate about medicine. Even if you don't get accepted for any course first, second, or third time around, there's always another chance and you'll get there in the end. Studying medicine in Australia or New Zealand is fantastic; wide accreditation, respected degrees, and beautiful cities all around.
Remember, as a citizen of the Commonwealth of Australia, or New Zealand, you can apply to any university in either country and you'll pay the same fees as someone who lives there. We're just cool like that.