Guide To UCAT Situational Judgement
Introduction to Situational Judgement
The situational judgement test (SJT) is the final section of the UCAT:
In this subtest, you need to make judgements on difficult scenarios to see what course of action is the most appropriate and what the most important factors to take into consideration are.
It's not really based on cognitive thinking like the other UCAT sections, instead, it's based on how well you understand and respond to difficult scenarios. Even though it's different to other sections of the UCAT, it still doesn't require any prior medical or scientific knowledge.
As a doctor and a medical student, it is likely you may come across the scenarios used in the SJT. You're being tested to see what you would identify as important and appropriate and whether you think like a doctor.
Why is Situational Judgement used?
The purpose of the SJT section is to assess qualities including:
Integrity

Team working

Perspective-taking

Resilience

Adaptability
The SJT tests you on qualities that a doctor or dentist should have and whether you can judge the appropriateness of an action. This isn't the only place where you'll meet the SJT, you'll also see it in other parts of your medical journey, in medical school and beyond. It's a common form of assessment, even after medical school, to select the best people for GP training or other higher training.
You would want your doctor to be able to understand you, to see your perspective, to be honest, to be adaptable and that's exactly what this section is assessing you on: do YOU have the qualities you want your doctor to have?
The answers to SJT questions are discussed by groups of doctors, and your opinion needs to match the opinion of these doctors. Some of these scenarios can be answered by even children, whereas others require the mindset of a doctor or dentist.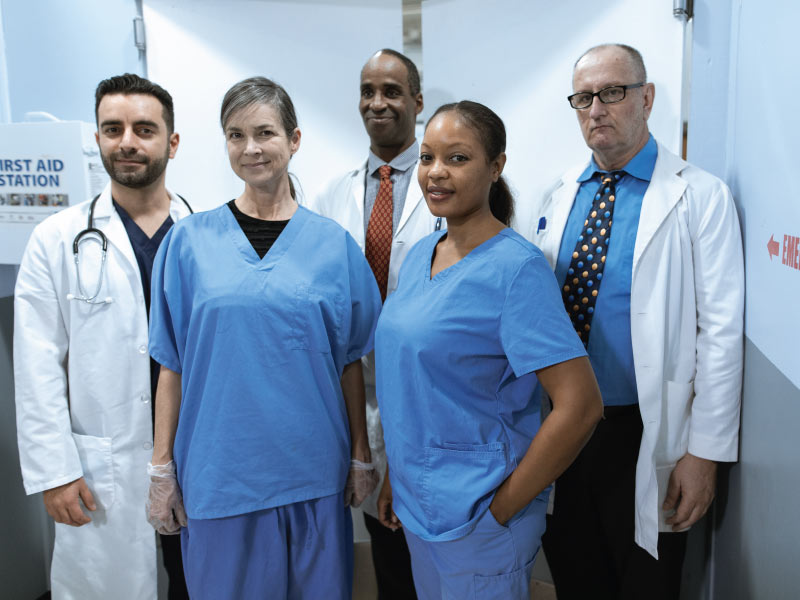 How To Prepare for Situational Judgement
Like with all things the best way to prepare for this section is with lots of practice. I would strongly recommend reading Good Medical Practice: a code of conduct for doctors in Australia from the Medical Board of Australia, and 'Good Medical Practice' from the Medical Council of New Zealand. This is the holy grail for situational judgement. It explains all the things that are expected of a doctor, so you know exactly what doctors are required to do. Even if you don't do anything else, you should read these documents.
A good idea is to make a list of the scenarios that you see, and what the key issues in them are. You'll then be able to recognise these issues faster, and you'll be able to see where you are going wrong.
Our UCAT Bundle gives you access to all of our UCAT support to help you maximise your score for medical school.
Situational Judgement Question Types
Time Pressure:
| | |
| --- | --- |
| No. of questions | 69 questions |
| Total time | 26 minutes + 1 minute instruction reading time |
| Time per question | 22.5 seconds |
You'll be pleased to know that this section is perhaps one of the most relaxed for time (after all the frantic question answering before it, I'd say you deserve it).
Questions are associated with scenarios, with up to 6 questions per scenario. This gives you ample time to read the scenario and answer the question. But be careful, don't be tempted to spend time overthinking questions that are challenging, you will run out of time!
Types of Questions:
There are 2 main types of SJT questions:
Type 1 & 2 Situational Judgement Questions
Type 1 is answered as a multiple choice question with 4 options based on whether it is asking for appropriateness or importance:
| | |
| --- | --- |
| Very Important | This is vital to take into account |
| Important | This should be taken into account and is worth considering but it isn't critical to take into account |
| Of minor importance | This could be taken into consideration, but it doesn't matter if it isn't, and would have no effect on the final outcome |
| Not important at all | This is totally irrelevant, and shouldn't be considered at all |
| | |
| --- | --- |
| A very appropriate thing to do | This solves at least one aspect of the situation |
| Appropriate but not ideal | This can be done but isn't necessarily a good thing. It's ok but could be better |
| Inappropriate but not awful | This shouldn't be done but it's not a terrible thing to do |
| A very inappropriate thing to do | A very bad action, that should never be done and is likely to aggravate the situation |
Type 2 is a drag and drop format. You'll drag 3 options in order of what you think is correct.
Situational Judgement Type 1 Worked Examples
Type 1 Situational Judgement Questions
Scenario 1. 
You're a 1st year medical student on placement. You are on the ward, and you're with a middle-aged woman who is waiting to have a cannula inserted, she tells you that she is tired and asks if you would do the cannula on behalf of the doctor. You've seen videos of people inserting cannulas but have never done it yourself, and haven't been taught to do it by your medical school yet.
How appropriate are the following actions:
Q1. Agree to do the cannula, and attempt to do the procedure
A very appropriate thing to do
Appropriate but not ideal
Inappropriate but not awful
A very inappropriate thing to do
Answer: A very inappropriate thing to do. You should never attempt to do any procedure that you haven't been trained to do as you are putting the patient's safety at risk. You should always work within what you know how to do. If you don't know how to do something then you shouldn't attempt it so ask someone who's trained to do it.
Q2. Say no because you have hurt your hand 
A very appropriate thing to do
Appropriate but not ideal
Inappropriate but not awful
A very inappropriate thing to do
Answer: A very inappropriate thing to do. As a doctor you should always be honest, by lying that your hand is hurt, you're being dishonest to the patient. If they see you doing something else with your 'hurt' hand they will lose their trust. Also, it's not helping the situation as the patient may then ask another unqualified individual to do it and put them in a difficult position.
Q3. Politely, explain that you haven't yet received training to do this and so you can't
A very appropriate thing to do
Appropriate but not ideal
Inappropriate but not awful
A very inappropriate thing to do
Answer: A very appropriate thing to do. This is the ideal thing to do, now the patient knows why you can't do the procedure. You have been honest and have maintained the patient's safety.
Scenario 2.
Sara works in the cardiology department. In the staff room, she hears two junior doctors discussing a patient's case loudly. 
How appropriate are the following factors:
Q1. They're revealing patient identifiable information
Very Important
Important
Of minor importance
Not important at all
Answer: Very Important. Patient confidentiality is of utmost importance. A patient has a right to keep their personal information private and by revealing information that means other people will know who they're talking about. They are violating the patient's rights.
Q2. There are not many people in the cafeteria
Very Important
Important
Of minor importance
Not important at all
Answer: Not important at all. This doesn't change the fact that patient confidentiality is being broken, if you've heard what they were discussing other people may also hear it.
Q3. No members of the public enter the staff room
Very Important
Important
Of minor importance
Not important at all
Answer: Of minor importance. Confidentiality has still been broken, so this wouldn't change the way you would approach this situation.
Situational Judgement Type 2 Worked Examples
Type 2 Situational Judgement Questions
You are a 3rd year medical student shadowing a GP. The GP asks his patient whether they are allergic to penicillin. The patient answers yes, but the GP writes down no. You see this happen. 
Rank the following actions from least appropriate to most appropriate:
Ignore it, the GP is more experienced than you
Wait until after the consultation, and explain what you saw to the GP straight after the patient leaves
Stop the consultation and point out the mistake immediately in front of the patient
Answer: 1,3,2 if the GP has got it wrong then you are risking the patients' safety by not mentioning it, what if another doctor prescribes them penicillin later on, so this is the worst thing to do.
Interrupting the consultation would lead to the flow of the consultation being disturbed. Maybe the patient will miss out on an important detail, or the GP may forget to ask a vital question.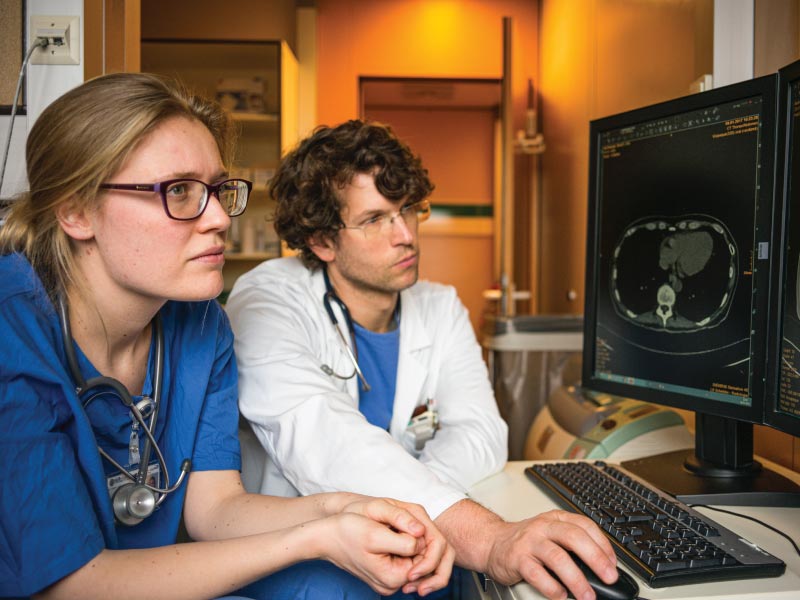 Situational Judgement Scoring and Marking
The scoring for Situational Judgement is unique in the UCAT and the raw score is placed into one of four bands.
Band 1 is the highest scoring and Band 4 is the lowest scoring. There are also partial marks if your answer is close to the correct answer and full marks if your answer is spot on (check out our UCAT scoring and results guide).
The description of the four bands are below:
Performed at an excellent level, showing judgement similar to the majority of the expert panel.
Displayed a decent level of performance, often demonstrating appropriate judgement, with several responses corresponding to model answers.
The candidate shows a 'moderate' level of performance. It means that you got the most appropriate answer for some questions, but a lot of your answers were slightly different or didn't match that of the expert panel.
Performed poorly, displaying significantly different judgement than the model response in several cases.
The table below shows the percentage of students in each Band over the past three years.
This information is published each year on the UCAT website.
| Band | 2020 | 2019 | 2018 |
| --- | --- | --- | --- |
| 1 | 31% | 17% | 21% |
| 2 | 37% | 40% | 34% |
| 3 | 23% | 33% | 32% |
| 4 | 9% | 10% | 13% |
How do Universities Use Situational Judgement?
Not all universities use the SJT in the same way, some don't use it at all. Others use it when people have similar scores.
Here's a list of how UCAT  universities use the UCAT. Some universities haven't specifically shared how they do, so if you want to go to those universities, it is definitely worth giving the SJT a proper go. For more information, we have a guide to UCAT Medical Schools here. 
Use SJT

Doesn't Use SJT

Not Specified

The University of Auckland:
(Medicine)
The University of Adelaide:
(Medicine, Dental Surgery and Oral Health)
Charles Sturt University: (Dental Science and Medicine)

Central Queensland University: (Medical Science)
Curtin University: (Medicine)
Flinders University: (Clinical Sciences and Medicine)
Griffith University: (Dental Health Science)
The University of Newcastle / University of New England: (Joint Medical Program)
La Trobe University: (Dental Science)
The University of New South Wales: (Medicine)
Monash University: (Medicine)
Dental Science) in cases where scores are similar, they might use SJT
Western Sydney University: (Medicine)
University of Tasmania: (Medicine)
University of Otago: (Medicine and Dentistry)
The University of Western Australia: (Dental Medicine)
Top Tips for Situational Judgement
As always, here are our top tips to nail the Situational Judgement of the UCAT.
By far the most important tip to take note of is #1 – GMC quite literally wrote the book on good medical practice so it's required reading to understand Situational Judgement.
Make sure you read the following guides:
They contain useful information, that can really aid your ability to make decisions.
Don't overthink, go with your gut instinct
Sometimes this section, can be a bit subjective, what you may think is 'appropriate but not ideal' may actually be 'inappropriate but not awful'. Overthinking means you may end up putting the wrong answer in, and you may end up wasting time.
Read the scenario
Take your time to read the scenario properly, so you don't miss out on any key information. There's no prize for the fastest completion!
Practice makes perfect
Keep practicing question so you are familiar with the common scenarios that come up, and the actions associated with them.
Prioritise
Identify what's urgent in the scenario, and the most appropriate responses will be in relation to that.
Analyse
When practicing make sure you write down the scenarios you got wrong and why you got them wrong, over time you'll see in which parts you need to modify your thought process.
Final Words For UCAT Situational Judgement
Thanks for reading this article. We hope that you feel confident in acing the Situational Judgement of the UCAT. It's not always easy, but with a bit of reading and lots of practice, you're going to be amazing!
Good luck from everyone at 6Med – this is your chance to shine!